Sewer repair is another one of the many services that we offer you. Sewage is a very important part of plumbing, and your sewers are the heart of the system. If this goes wrong or malfunctions, you can definitely see the effects it will have on the rest to your home. Make it right by calling in our guys.
Sewer Repair services that will lift you up
Do you have a septic tank that isn't working right? If your tanks are beginning to become clogged up or slowed, down, let us know. We have sewer cameras that can go into your lines and pipes to find exactly where your blockage is. After that, you will definitely be able to get your stoppage eliminated.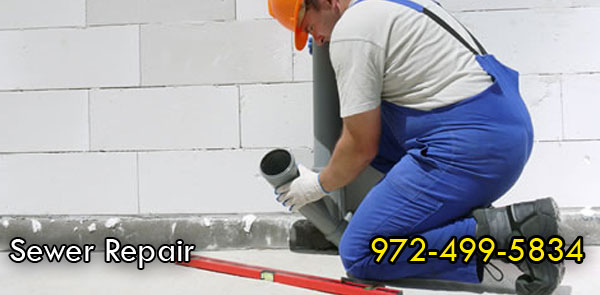 Are you on the hunt for a sewer line replacement? Perhaps one of your lines have been punctured and now you have water and sewage spewing everywhere. To avoid this from going on for too long, you should definitely let our plumbers know. We can repair your damage in no time soy our bill can stay normal and nice.
Plumber McKinney TX can affordably repair your sewers and septics
Have your friends been scaring you and telling you that you're going to have to pay a lot of money for your sewage services? If you're beginning to believe in them, we suggest you think again. As long as you have our servicemen behind you, you can always have access to our online coupons.
These are a great way to save you some money. Lots of our competitors have overpriced and underwhelming repair options for their customers. However, at Plumber McKinney of Texas, we will do our best to make sure you get the best deals possible. Call us now and we can give you more information on our services as well as an estimate.